PRACTICE AREA
Banking & Finance
PRK's Banking and Finance practice is the cornerstone of the firm. Chambers Europe confirms that we are "widely acclaimed for our work on financial and regulatory matters". It's no coincidence that PRK has been named Banking and Finance Law Firm of the Year eleven times over the past fifteen years by Epravo, the most respected Czech award for lawyers.
We understand the world of Banking and Finance and represent both lenders and borrowers. Whether your matter involves a sophisticated, cross-border financing or a simple local bank loan, PRK has the experience and expertise needed to get the deal closed on time and on budget.
Practice Area Rankings:
Banking and Finace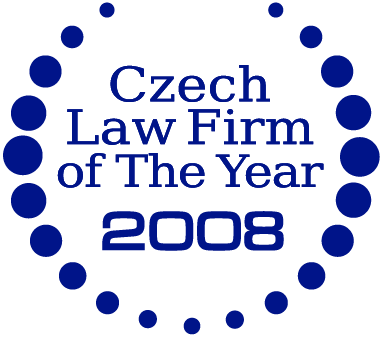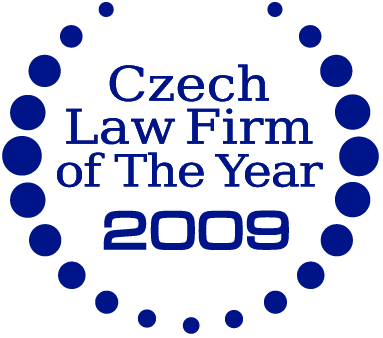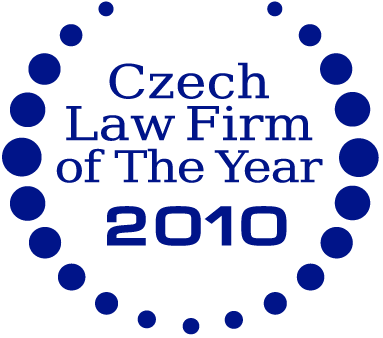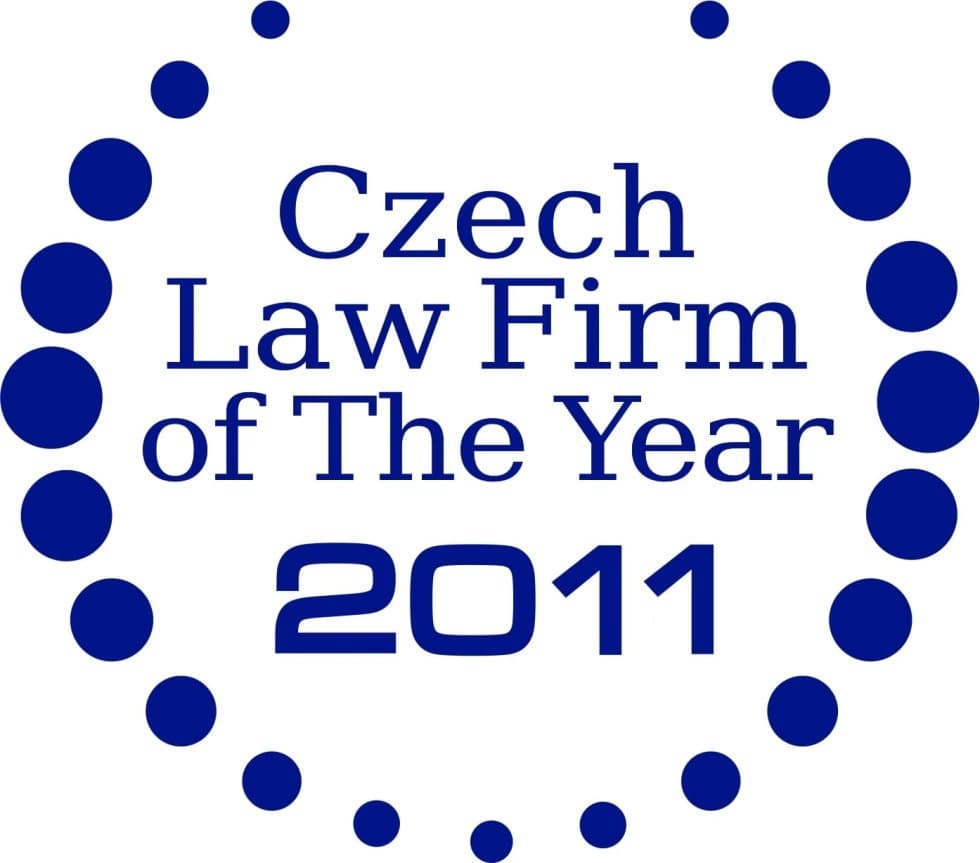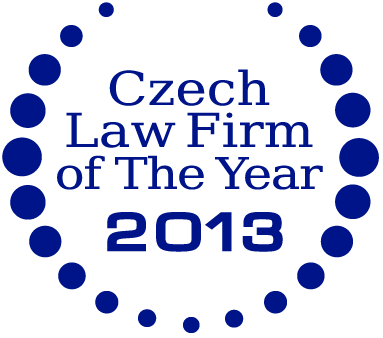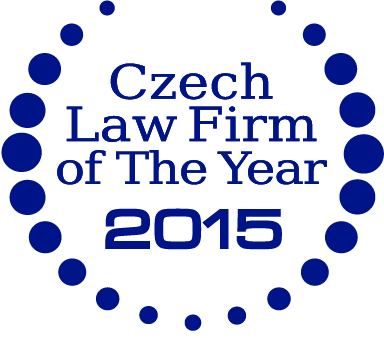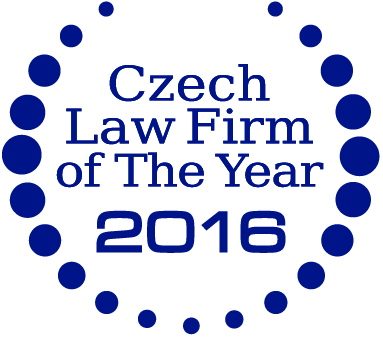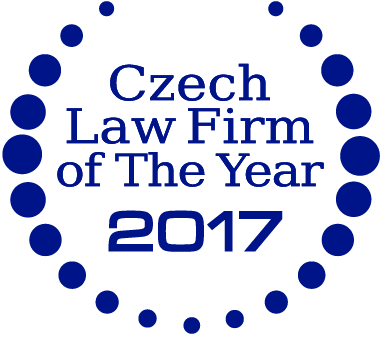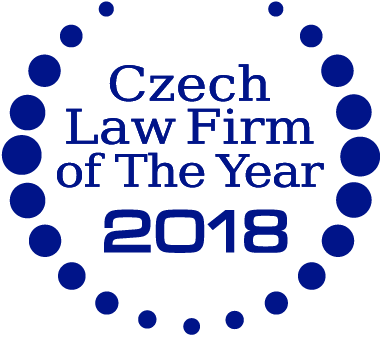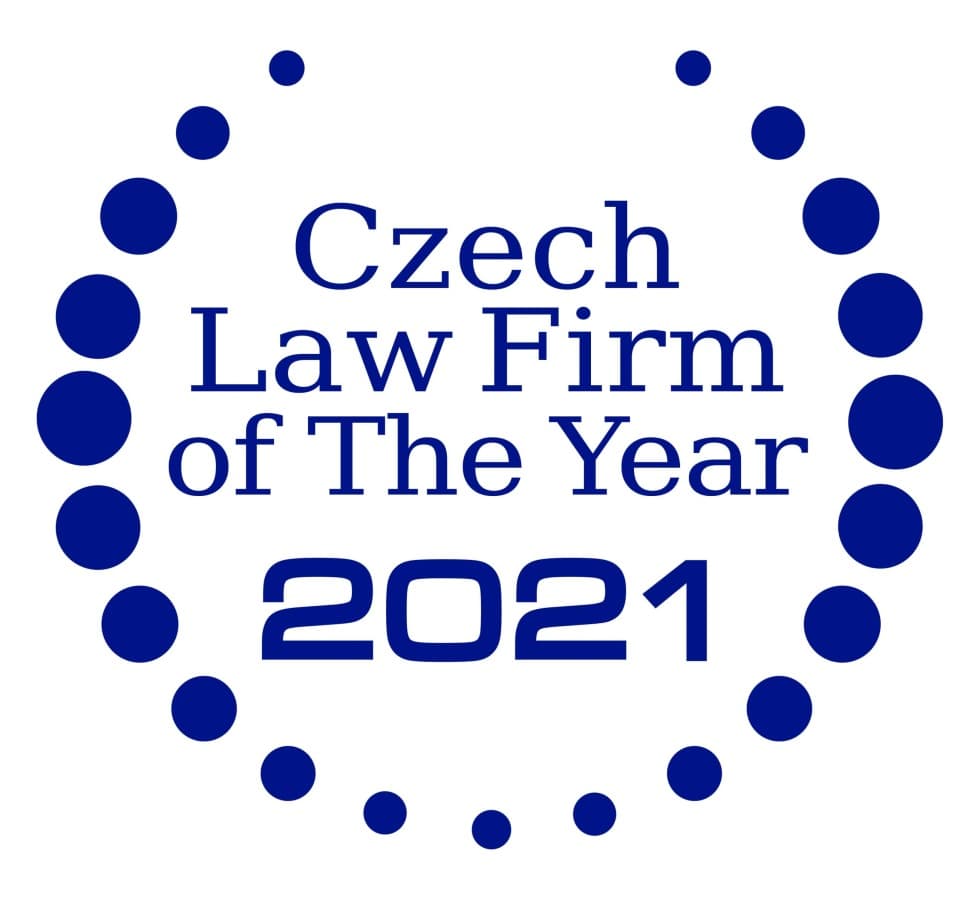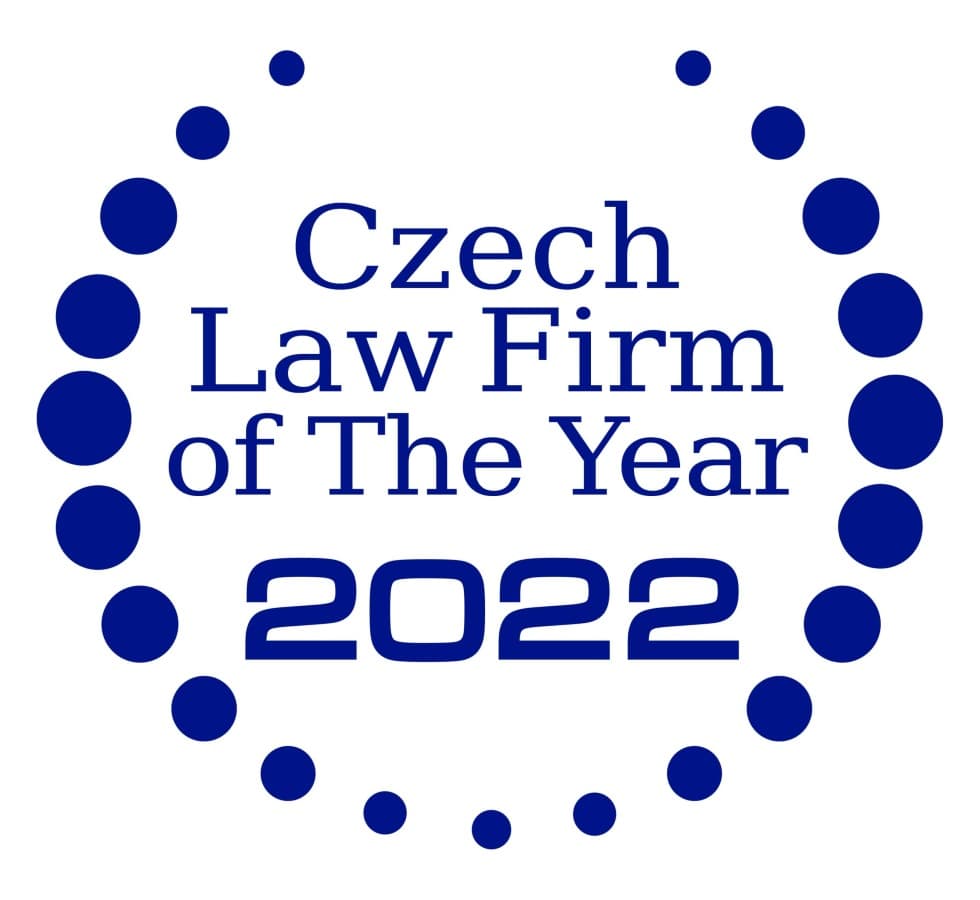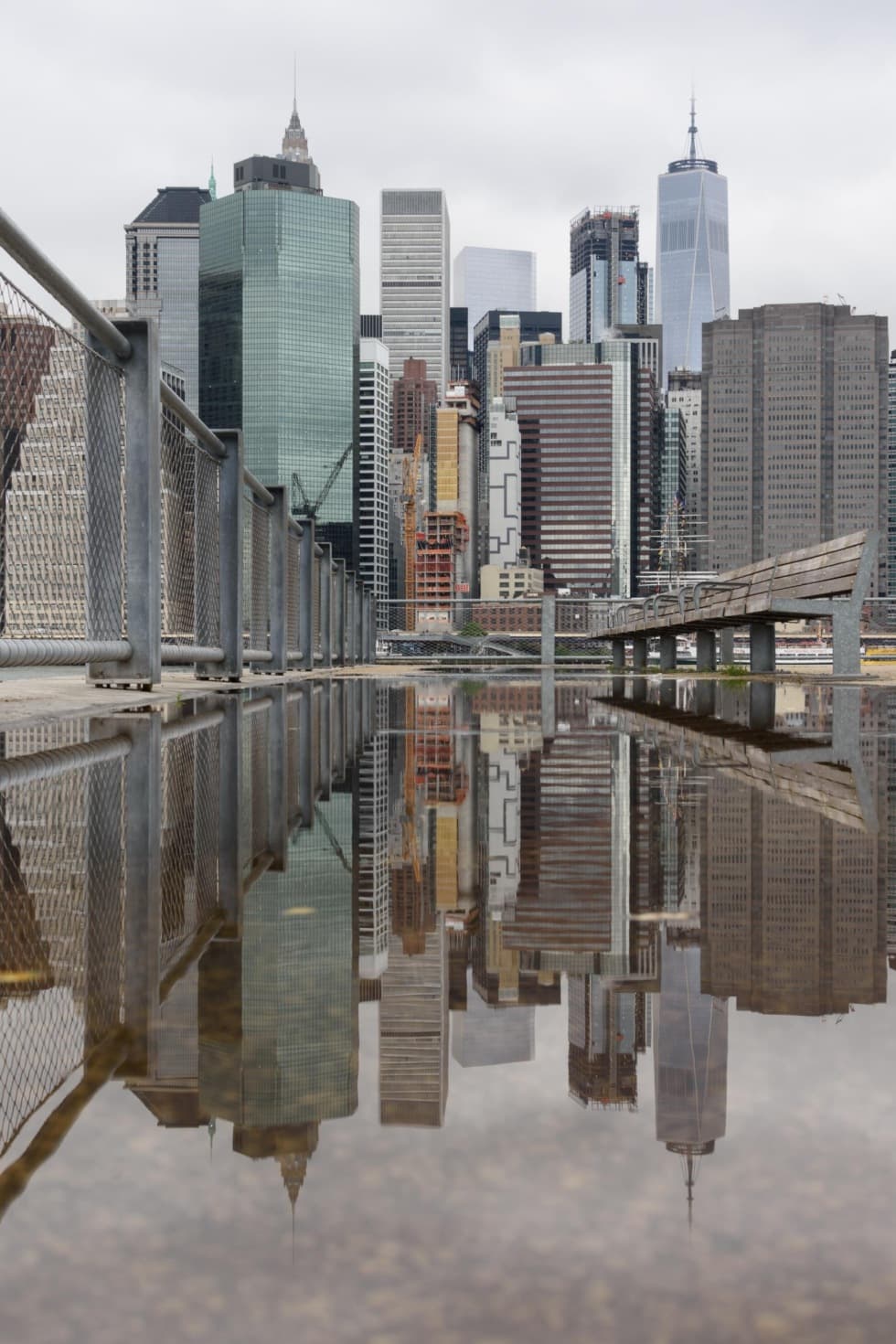 Project financing
PRK offers key expertise in the area of project financing. We assist with all types of projects, including residential, commercial and industrial projects, including power plants.
Our work covers all phases of project financing, from due diligence, risk evaluation, loan and security document preparation and negotiation and drawdown coordination.
PRK is a leader in renewable resource project funding, including wind, solar and biomass.
Syndicated loans
We frequently advise on banking transactions involving syndicated financing or club loans, usually acting as advisor to the arranger, agent or security agent, but on occasion acting as advisor to other lenders or the borrower.
When representing arrangers, we are actively involved in structuring transactions and preparing the loan and security documentation. We can participate in negotiations with the lender and, upon execution, arrange for the registration of security interests. In the case of syndicated loans, we generally also issue a legal opinion on the validity of the loan agreement and the security documentation.
Our specialists can also deal with any problems arising due to the overlapping of different jurisdictions – an important consideration, as today's syndicated loans often involve an international element.
Acquisition financing
We are regularly involved in structuring acquisition financing transactions. Our aim here is to meet the requirements of the bank and its client in full, while satisfying all relevant legal regulations, including financial assistance restrictions. We often participate in the legal due diligence for projects, either performing our own due diligence or conducting a review of the due diligence report prepared by the buyer's or the seller's legal representative.
As with other types of loans, a central part of our work is preparing and negotiating the loan and security documentation, bearing in mind the specific nature of acquisition financing. We are also involved in registering security instruments and monitoring the fulfilment of drawdown conditions.
Thanks to our many years' experience, we can on request be involved in negotiations between buyers and sellers as legal advisors to the financing bank, thereby improving the chances of success of the transaction. Furthermore, we can act as escrow agent to effect the settlement of transactions or prepare settlement documentation for a third-party escrow agent, be it the financing bank itself or another third party. We also provide services in the area of project financing to borrowers acting as buyers in transactions.
Security documentation
Preparing security documentation is an integral part of loan transactions. PRK can prepare all standard security documents, such as mortgage or pledge agreements, agreements on the assignment of rights or receivables, guarantees and bank guarantees, insurance assignment agreements and bianco promissory notes (accompanied by an agreement on completion rights) and also a variety of non-standard security instruments.
PRK helped establish the market standard in loan security documentation. Thanks to our extensive experience and strong position in the field, we are often instructed to prepare model security documents. We also frequently prepare security documents for local jurisdictions in international transactions, where the loan agreement itself falls under a different jurisdiction. Here, our ability to work in a variety of languages can be very useful both for understanding the client's specific needs and dealing with issues arising under different legal systems.
Model documentation
Besides preparing documents tailored for specific transactions, PRK frequently draws up model loan and security documents for different categories of standardised loan transactions. Our model loan agreements are designed to meet the client's requirements, which can include revolving, current and term loans and framework agreements (various types of loans and contractual frameworks for letters of credit and bank guarantees). Our model security documentation normally includes all standard security instruments, in other words mortgages or pledges of assets of all types, security assignments of receivables, ranging from the assignment of specific receivables to the global assignment of receivables, security transfers of rights, bianco promissory notes with completion arrangements, and insurance assignment agreements. As a rule we draw up model agreements in various versions, covering the typical scenarios that may arise. We also prepare handbooks on the correct use of model agreements, and we can offer training for bank employees.
Consumer loans
In the area of consumer loans, we are typically involved in drawing up model loan documentation and preparing explanatory materials for the employees of the lender, be it a bank or a non-bank loan provider. We can also supply companies that offer consumer loans with effective solutions to specific problems arising in this area.
Trade finance
PRK can prepare documentation for factoring and forfeiting, export loans and the financing of foreign investments, including preparing security documents for foreign jurisdictions – either through our own offices abroad or in cooperation with partner law firms. Indeed, thanks to our membership of Lex Mundi, we can cover virtually any jurisdiction in the world.
In the field of trade financing, we can prepare documentation for payment and security instruments such as bank guarantees, letters of credit and documentary collections, either as separate contractual documents or as part of a specific loan. Our lawyers can tailor the documentation to the transaction in question, reflecting its specific requirements, and prepare model documents for standard transactions.
Treasury
We provide our clients with regular advice on structuring and executing transactions involving investment instruments or derivatives pursuant to domestic and international standards such as ISDA (the International Swaps and Derivatives Association) and EMA (the European Master Agreement). This includes matters related to financial security and close-out netting. We acted as exclusive legal advisor to the Czech Banking Association in the preparation of a framework agreement for trading derivatives and schedules for specific product lines, which have since become standard for trading on the Czech interbank and client markets. We also regularly monitor compliance of the Czech Framework Agreement and its product lines with Czech legislation, and issue legal opinions on Czech banking.
Banking
We are true experts in the field of banking regulation. We provide legal advice to clients ensuring compliance of their key projects with regulatory requirements. The range of projects we support includes the establishment of new banks, mergers between banks (including cross-border mergers), complex restructurings of financial groups made up of various banks, insurance companies and constructions savings banks, and the sale of parts of the business activities of financial institutions. In these projects we act as advisors to banks, and we can also represent them in administrative proceedings before the banking regulatory authority. This includes offering complex advice on obtaining a banking licence.
In addition, we provide clients with legal advice pertaining to their day-to-day business, for example carrying out legal analyses of specific issues in administrative bank regulation and issues affecting construction savings banks. We also advise and represent clients in reviews by regulatory authorities.
Securities dealers and markets
PRK provides services to both Czech and foreign securities dealers relating to their activities on the Czech capital market. We can advise on regulatory matters, including implementing Czech and European regulations in the standard documentation used by brokers, primary placement and secondary trading of securities on public markets and elsewhere, settling transactions with investment instruments, registering investment instruments, and activities by foreign entities within the Czech Republic. We also have wide experience in bond and share issues and their placement on both Czech and foreign markets.
Investment firms and mutual funds
We provide a broad range of advisory services to companies engaged in collective investment, both domestic investment firms and management companies and foreign entities operating in the Czech Republic. Our services include establishing domestic entities for collective investment (including obtaining a licence from the Czech National Bank), notifying and registering foreign companies engaged in collective investment that offer securities in the Czech Republic, resolving regulatory issues, and assisting relationships between funds, asset managers and depositories.
Read PRK's contributions in professional publications What clients told The Legal 500 about us
A strong legal team on your side We advised Raiffeisenlandesbank Niederösterreich-Wien AG on the financing of a real-estate portfolio comprising the companies CTP Teplice I, CTP Property II, CTP Brno III, CTP Brno IV and CTP Invest IX.
We acted as legal advisor to UniCredit Bank Czech Republic and Slovakia in multiple transactions concerning the financing and refinancing of solar power plants and renewable energy. During the course of 2018 we advised the bank on 12 transactions, worth a total of more than CZK 2.5 billion.
We advised a club of banks consisting of Komerční banka (facility and security agent, coordinator, arranger and original lender), Česká spořitelna, ČSOB and UniCredit Bank Czech Republic and Slovakia (arrangers and original lenders) and Sberbank CZ (original lender) on their provision of a syndicated loan facility of up to CZK 7.5 billion to SAZKA, the leading Czech betting company.
We provide ongoing legal advice to Komerční banka on its financing of an extensive residential development project in Prague known as the British Quarter, consisting of an extensive residential complex and related infrastructure. The project is being carried out by FINEP HOLDING and Ungelt Services.
We advised Komerční banka on its financing of Avia Prime for the acquisition of interests in Linetech Aircraft Maintenance and Adria Tehnika and the refinancing of its existing loan facilities.