PRK Partners Receives the Highest Rankings for Capital Markets in the Newly Released IFLR1000 Rankings
We're delighted to announce that PRK Partners has been ranked a Tier 1 law firm for Capital Markets: Debt and Tier 2 for Capital Markets: Equity by the IFLR1000 (International Financial Law Review 1000), one of the most-respected guides to the world's leading financial and corporate law firms and lawyers.
These latest top tier rankings for capital markets together with our previous Tier 2 banking and finance ranking announced in May 2022 confirm PRK Partners' strong leading position in the financial sector.
The following members of the PRK Partners team were recognized by IFLR1000 as leading experts: Martin Aschenbrenner (Highly Regarded; Capital Markets, Banking and Finance), Vaclav Bily (Highly Regarded; B&F, Project Development), Jan Kohout (Highly Regarded; B&F, M&A), Jan Ditrych (Rising Star; Capital Markets), and Tomas Bures (Rising Star; Banking). These individual evaluations confirm the expertise of our team and all our members deserve thanks for their hard work and commitment.
We also thank our clients for the trust they place in us with their mandates.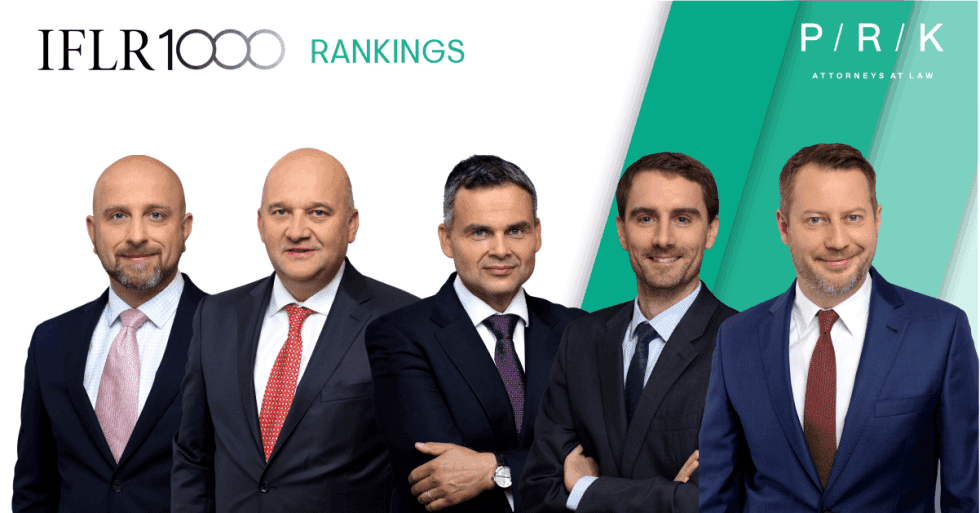 The just released
IFLR1000 Capital Markets and Investment Funds Rankings 2022
is the second of four groups of rankings that represent the IFLR1000's 32nd edition. The IFLR1000 has been assessing the quality of law firms and individual lawyers since 1990, and it is the only international firm to do so on a financial and corporate transaction basis.