PRK Partners successfully represented a client who completed a gender transition process before the Supreme Administrative Court
Based on our aapplication, a decision handed down by a regional court acting as an administrative court was annulled. The judgment of the Supreme Administrative Court dismissed an action seeking protection from the administrative authority's inaction and its alleged delay. The original administrative court will therefore finally have to examine whether the administrative authority acted correctly in failing to issue a university diploma to the applicant bearing the applicant's new personal data after the completion of the gender transition process, thereby undoubtedly discriminating against the applicant in principle, specifically by preventing the applicant from applying for a new job corresponding to the applicant's educational qualifications under their new identity and gender, among other ways.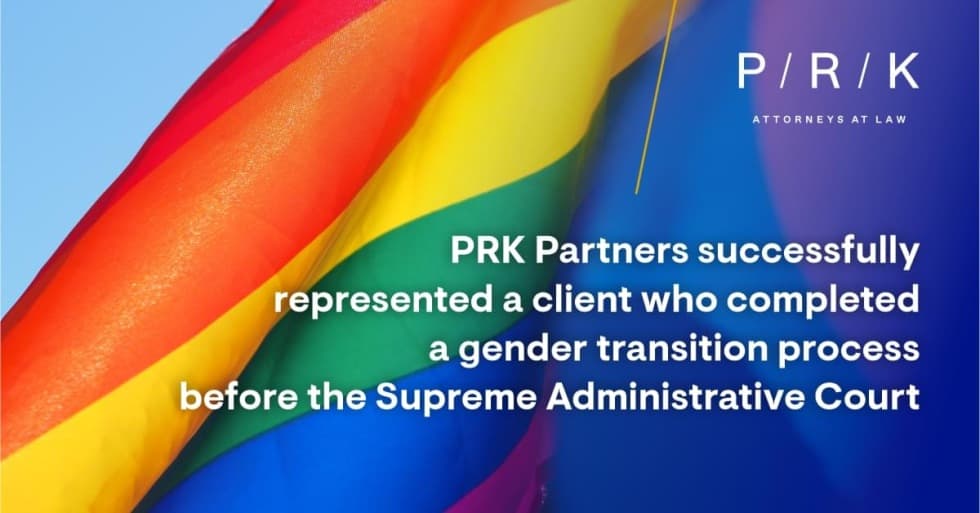 Although this is a partial victory on what may be a long journey, we believe that the rest of the proceedings will be similarly successful. We would like to thank the Supreme Administrative Court for its humane approach and the PRK Partners team for this pro bono initiative.