PRK Partners improves its ratings in Project Development – New IFLR1000 rankings
PRK Partners has moved up amongst the leading law firms in Project Development, having received a Tier 2 ranking in the newly released evaluation of law firms by the international law firm directory IFLR1000. It is now considered one of the top five law firms for Project Development in the Czech Republic.
Partner Jakub Lichnovsky has been fundamental over the years in building and growing PRK Partners' Project Development consultancy – alongside a growing team of specialized lawyers. We are very pleased with the steadily improving ratings of PRK Partners in this area, and it encourages us to continue to further expand the work and development of this practice.
Acknowledgment and congratulations belong to the entire Project Development team, as well as to individually ranked colleagues – Jakub Lichnovsky, Vaclav Bily and Robert Nemec – all ranked as Highly Regarded lawyers in Project Development.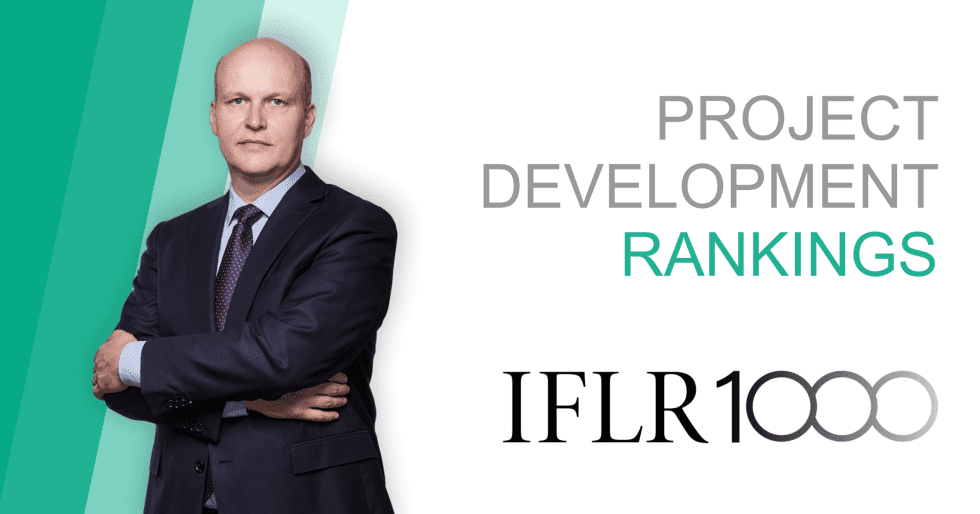 We greatly appreciate and would like to thank our clients for the trust they place in us.
IFLR1000 (International Financial Law Review 1000) assesses the quality of law firms and lawyers across more than 235 jurisdictions. The evaluation is based on client feedback and references submitted by peers from both local and international law firms. More information can be found HERE.