M&A and R&I – New IFLR1000 rankings
PRK Partners confirms its strong position in both - M&A and Restructuring & Insolvency - having again received a Tier 2, respectively Tier 3 ranking in the newly released evaluation of law firms by the international law firm directory IFLR1000.
Acknowledgment and congratulations belong to all members of PRK Partner's team in Slovakia and the Czech Republic.
We greatly appreciate and would like to thank our clients for the trust they place in us.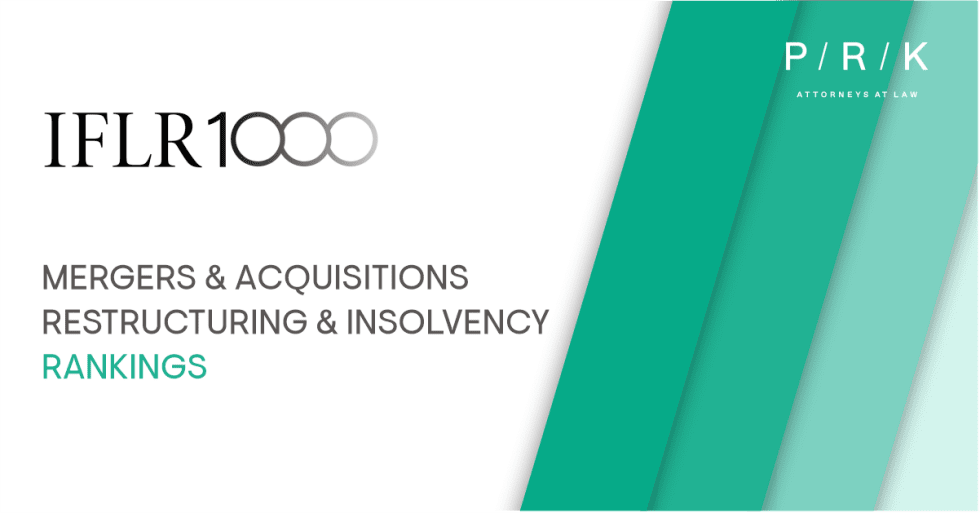 IFLR1000 (International Financial Law Review 1000) assesses the quality of law firms and lawyers across more than 235 jurisdictions. The evaluation is based on client feedback and references submitted by peers from both local and international law firms.
More information can be found for Slovakia here and for the Czech Republic here.