New IFLR1000 ratings for Capital Markets – PRK Partners amongst the best
In the just-released 31st edition of IFLR1000 – one of the three most-respected international law firm directories –
PRK Partners confirms its consistently strong and leading position in capital markets.
From the very beginning, PRK Partners' capital markets practice has been and continues to be one of the firm's most respected practice areas. This specialization is closely linked to the partner Martin Aschenbrenner who founded it and has been successfully developing it for almost 30 years. We are pleased that our high value is confirmed by our top ranking by IFLR1000 for the Czech Republic as a Tier 1 firm for Capital markets: Debt and Tier 2 for Capital markets: Equity, and Tier 2 for Capital markets: Debt in Slovakia.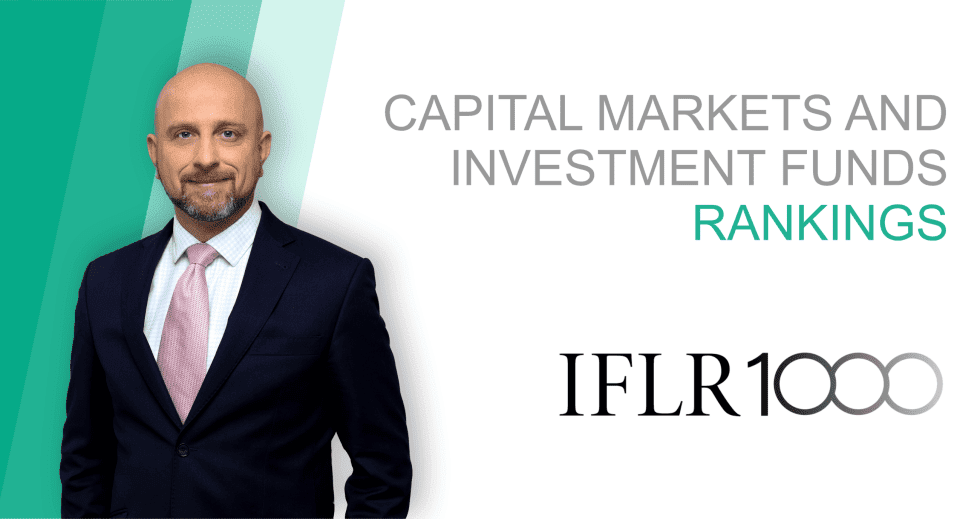 IFLR1000 (International Financial Law Review 1000) evaluates the quality of law firms and lawyers across more than 235 jurisdictions. The evaluation is based on client feedback and references submitted by peers from other local and international law firms. More information is available here.