Is it time for a timber revolution in the building industry? For the entirety of 2021 and also the first half of 2022, building materials have been in short supply and their prices have been growing significantly, making the building contractors, having problems with completing their works under construction on schedule and on budget, and the investors, with their projects getting more and more expensive every day, equally worried.
At the moment, we are facing a housing crisis caused, among other factors, by a slow construction rate of residential houses from traditional materials. Being aware of the problem, the Czech Government decided to amend the construction law with the objective of simplifying the approval process for the implementation of construction projects. This will still solve only half of the problem, if the issuing process for building permits is to become actually faster. The time of construction does not depend only on the time allowed for permit procedures under the building act but also on the time of the actual project implementation which, in the case of iron-concrete structures, cannot get any shorter if technological procedures are to be maintained.Last but not least, in the building industry, like in any other sector of the economy, carbon trace reduction and energy performance are becoming more and more prominent. The so-called Green Deal for Europe, the pinnacle of the Commission's long-standing efforts to reflect the climate (and, more broadly, environmental) protection into all relevant spheres of economy, focuses also on building issues, namely with respect to energy performance of buildings as a standard of energy (heating, cooling, water heating etc.) consumption during the operation stage of a building.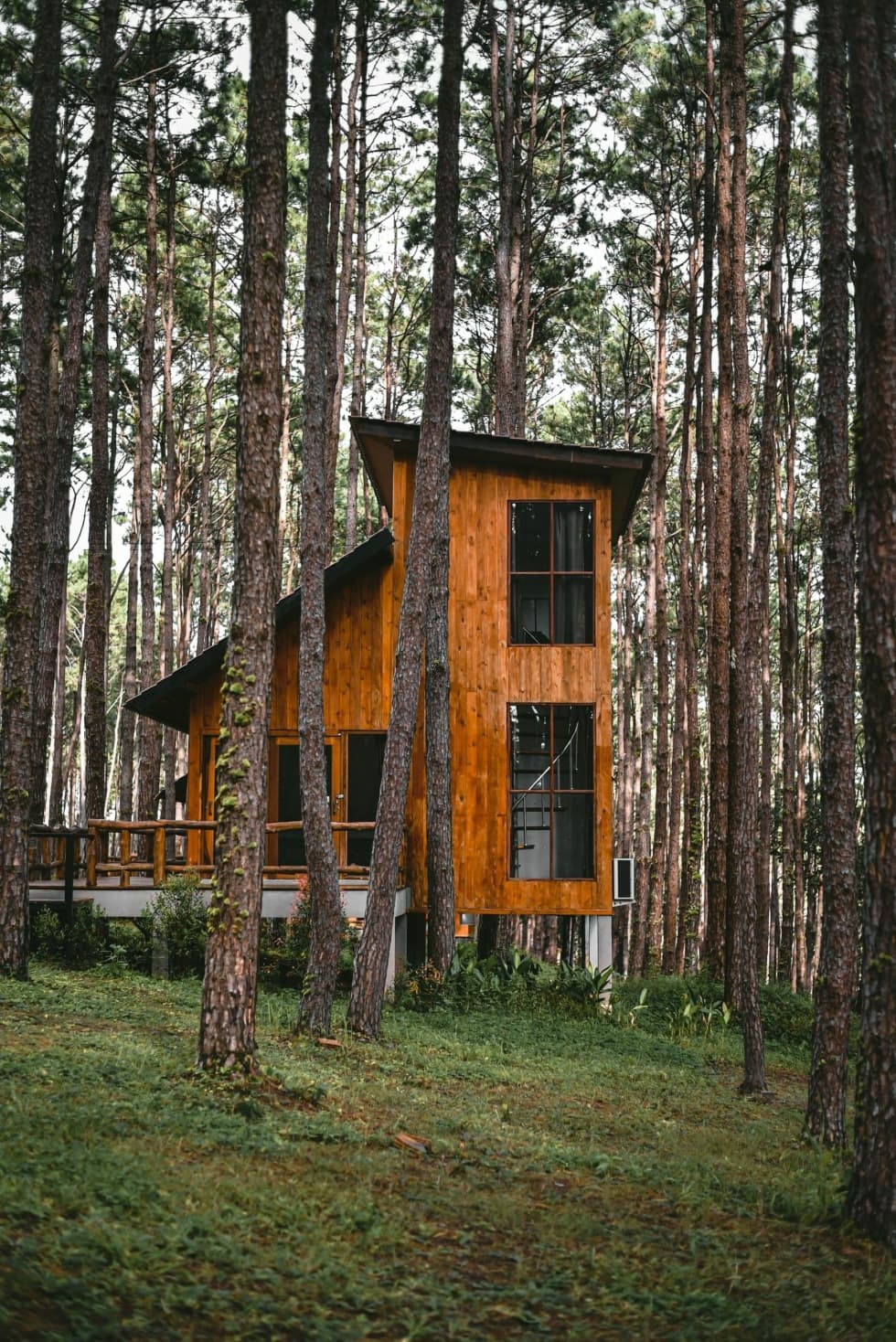 Demand for "green" buildings is growing, also on the side of tenants who have now started to care not only about the amount of rent and service fees but also about the sustainability issues, i.e. the materials from which the building is made and the building's overall impact on the environment.
All of the above-mentioned leads to considerations of new paths on which the Czech building industry might set out, and wooden structures are certainly one of them. Although there is a general awareness of wooden structures, it has been only smaller structures, and family houses in particular, that have been built as wooden structures so far. Compared to Scandinavia or the U.S., there is, historically, no strong tradition of building from timber in the Czech Republic and the wooden structures make up only 10% of all new buildings being built in the country but it seems that the trend is taking a new direction as the building owners are becoming more interested in environmental-friendly materials such as timber as an ecological and affordable alternative to bricks and concrete-based materials. So why not use wooden structures also in other segments of building industry?
It would be completely in line with the worldwide trend of using timber not only for building family houses but increasingly also for building high-rise buildings, such as the Mjøstårnet hotel in Norway which is 85.4 m high or the residential Bridport House in the U.K. Still, there are several limiting factors in play in the Czech Republic.
These factors are generally issues of technical nature resulting from the properties of timber as a building material. In this respect, lower service life of wooden structures and higher acoustic transmission of timber which results in lower values of acoustic and impact soundproofing of wooden structures come up most often. It is possible to overcome these problems by an appropriate design and implementation of the wooden structure project as well as by combining building materials.
The key issue at the moment is the combustibility of wood. Wood is seen as a combustible material by the Czech Law and by the Czech Technical Standards and although it can be used for the construction of bearing structures of houses, a height limit has been imposed on such houses. In particular, according to the technical standard CSN 73 0802 regulating fire safety for the constructions of non-industrial buildings, the maximum height of wooden structures is 12 m, i.e. a five-story building if each floor is to be 3 m high.
Considering the benefits of wooden structures, we believe that a question of whether such a strict height limit for wooden structures is really necessary should be raised. The fact is that all building materials degrade if subjected to heat, and a wooden structure does not necessarily have to degrade faster that an iron-concrete structure. In other words, it would be advisable to take a closer look at the static properties and to rethink the precept that wood is a combustible material which makes it unsuitable for building a hospital or any building higher than 12 m.
In regard to the development in the building materials market, the long-standing rule that to implement a building project as a wooden structure is more expensive than to implement the project as a brick structure might be soon disproved. Although the prices of timber grew more than threefold from 2020 until the first half of 2021, the prices have not reached a new high ever since and, in spite of certain volatility, they show a downward trend. On the other hand, growing energy prices have been starting to influence the prices of concrete products, bricks and other building materials which are energetically demanding to produce, and the cycle of rising prices is now probably still at the beginning (see the analysis produced by Česká spořitelna as at April 2022[1]).
As far as the construction time is concerned, a study made by the Czech Technical University[2] showed that a wooden structure with a light timber frame or a structure from cross-laminated timber (CLT) takes two months less to build than a brick structure. Even more time can be saved if preassembled wall panels are used, minimizing the time required for finishing works and associated building production.
Wooden structures present an interesting alternative also in terms of building energy performance and glasshouse gas emissions being produced during the entire service life of buildings, i.e. emissions associated with the building in all stages of its existence – from the production of materials required for its construction through the building operation to disassembly of the building and the following utilization of materials and building waste. So far, this criterion has been considered mainly in sustainability certification processes, with BREEAM and LEED being one of the best-known certification systems, and now, it has been also factored into the amendment of the Energy Performance of Buildings Directive.
Based on the above-mentioned study of the Czech Technical University, the energy consumption required for the heating of wooden structures is lower by one half and in some cases even by two thirds than the energy consumption of structures of concrete-based materials. Cooling of wooden structures is also more cost-efficient in comparison to glass iron-concrete structures, and the differential has a potential to grow because of the progressing climate changes. And, above all, compared to traditional building materials such as bricks and concrete, timber is a renewable material with very low life-cycle emissions.
Application of wooden structures on a larger scale, also for multiple-story buildings other than family houses, is a topic which should not go unnoticed by the Czech building industry. Under the existing laws, construction of multiple-story buildings all from timber is not permitted more or less for formal reasons; however, we can find an inspiration abroad by taking a look at various buildings combining iron-concrete parts with wooden structures, floor by floor or otherwise. It would be also advisable to start a discussion whether the existing limitations are still necessary or whether it is time to change them, given the development of building materials and CLT panels in particular.
This article was published here: epravo.cz.