The Chambers Europe Guide 2023 confirms PRK Partners' consistently high level of service The Chambers Europe Guide 2023 confirms PRK Partners' consistently high level of service and another member of its team receives a personal professional award
For the seventeenth year running, PRK Partners is once again a highly rated and recommended law firm in the latest edition of the Chambers Europe Guide 2023. PRK Partners receives recognition and is ranked in 11 major practice areas, including Banking & Finance, Capital Markets, Corporate and M&A, Dispute Resolution, Employment Law, Competition/Antitrust, Real Estate, Restructuring and Insolvency, Projects & Energy, TMT and Tax.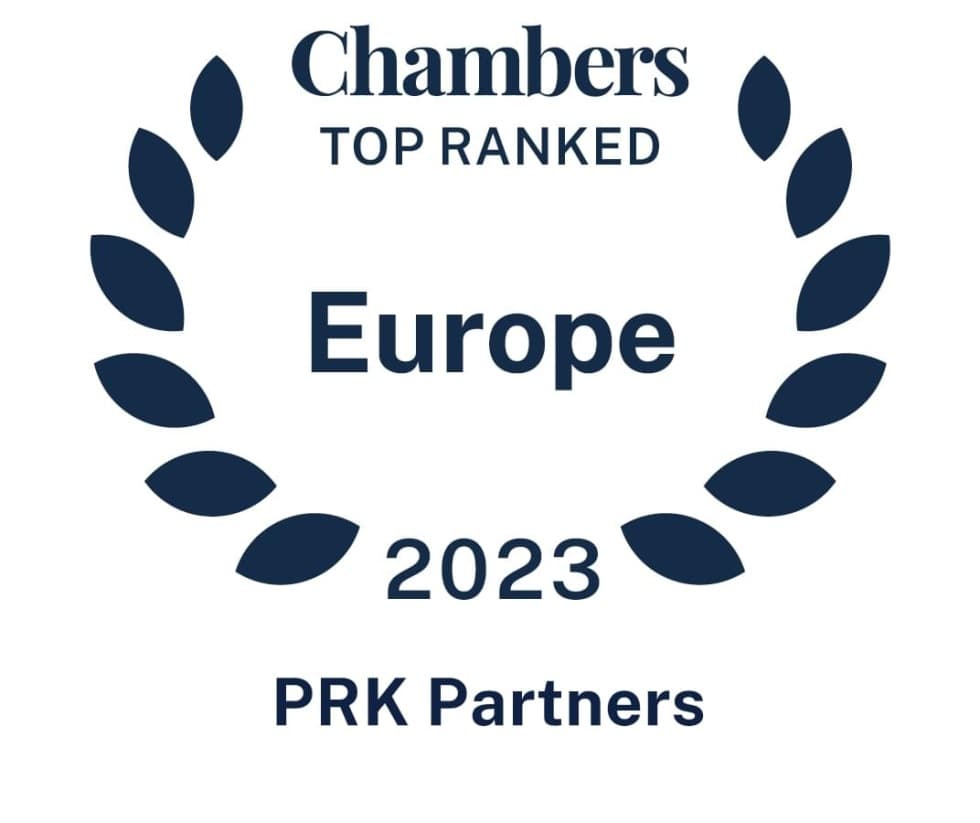 In addition, the Chambers Europe 2023 recognized Mgr. Michal Sylla, senior associate of PRK Partners, as a significant professional in the area of dispute resolution. Mr. Sylla joins Robert Nemec, who is also recognized as a sought-after arbitrator, and Miriam Galandova as leaders in Dispute Resolution. The Chambers Europe Guide 2023 repeatedly lists the following lawyers of PRK Partners as leaders in their fields: Martin Aschenbrenner and Jan Ditrych for Capital Markets; Martin Kriz for Corporate and M&A; Jaroslav Skubal, Tereza Erenyi, Matej Danek and Andrea Olsovska for Employment Law; Peter Oravec for Competition/Antitrust; Jakub Lichnovsky for Projects & Energy; Michal Matejka for TMT and Martin Svalbach for Tax consultancy.
Chambers and Partners is a leading rating agency that systematically monitors and evaluates the markets of legal services and law firms worldwide. The Chambers Europe Guide 2023 is a result of reviews of 1,479 unique law firms and 13,876 individual lawyers across jurisdictions of Europe. Ratings are based on the findings of their own team of researchers.